I'm going to Wyoming for mule deer this Oct and putting together a group for the hunt. The hunt will be conducted on the Fortification Ranch that straddles the Campbell and Johnson County line about 50 miles East of Gillette. The ranch itself is 30,000 acres with access to another 150,000 acres of BLM. The BLM is only accessible by the public by horseback or foot as it is surrounded by private land. Point being you're unlikely to see other hunters anywhere on your hunt and all of the area is good mule deer country.
The outfitter's grandfather started the guide business in '58 and they've been taking hunters for elk, mule deer and antelope ever since with a maximum of 10 hunters per year and no more than four hunters on any one hunt.
The country is rough but two tracks cover most of the area making a spot and stalk hunt using 4×4 pickups and ATV's totally practical for us not in sheep shape.
The outfitter says the ability to shoot to 400 yards might be useful but most shots will be 300 yards or less so a long range rig is probably not necessary.
Basically everybody gets a deer and as you can see from the pix they are killing some pretty darn good bucks at some very reasonable prices. I would not plan on a Booner here but a nice representative buck in that 160-180 B&C range is completely doable.
In addition to the big game there are loads of prairie dogs so I recommends bringing your varmint rifle along with your deer rifle.
Accommodations are in a 2 bedroom cabin with flush toilet and shower with nice food.
Season is Oct 1-20 with some openings available for'18.
The area does require a draw but historically everyone has drawn a tag every year. Deadline for application is May 31 and Barry will walk you through the application process.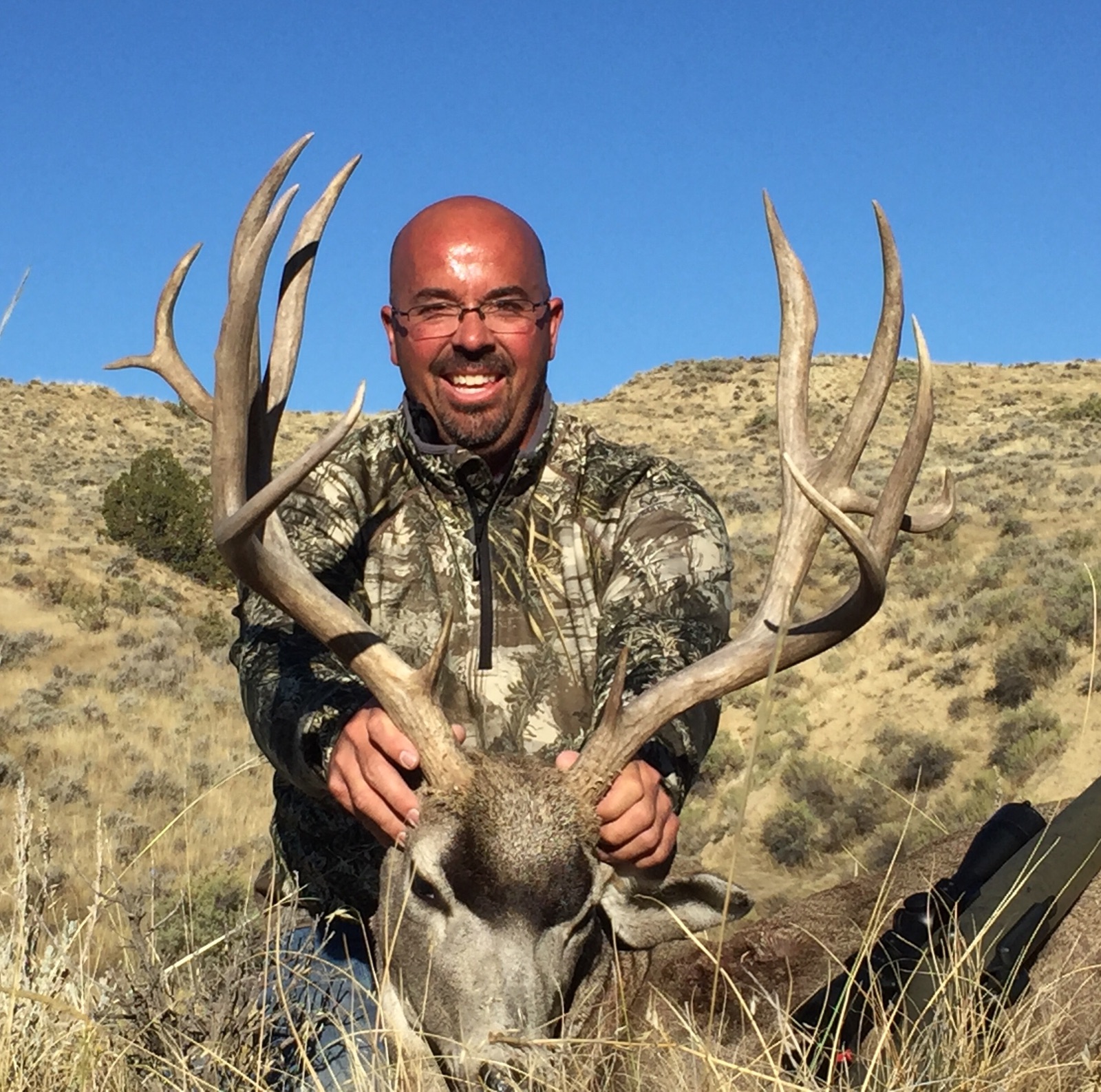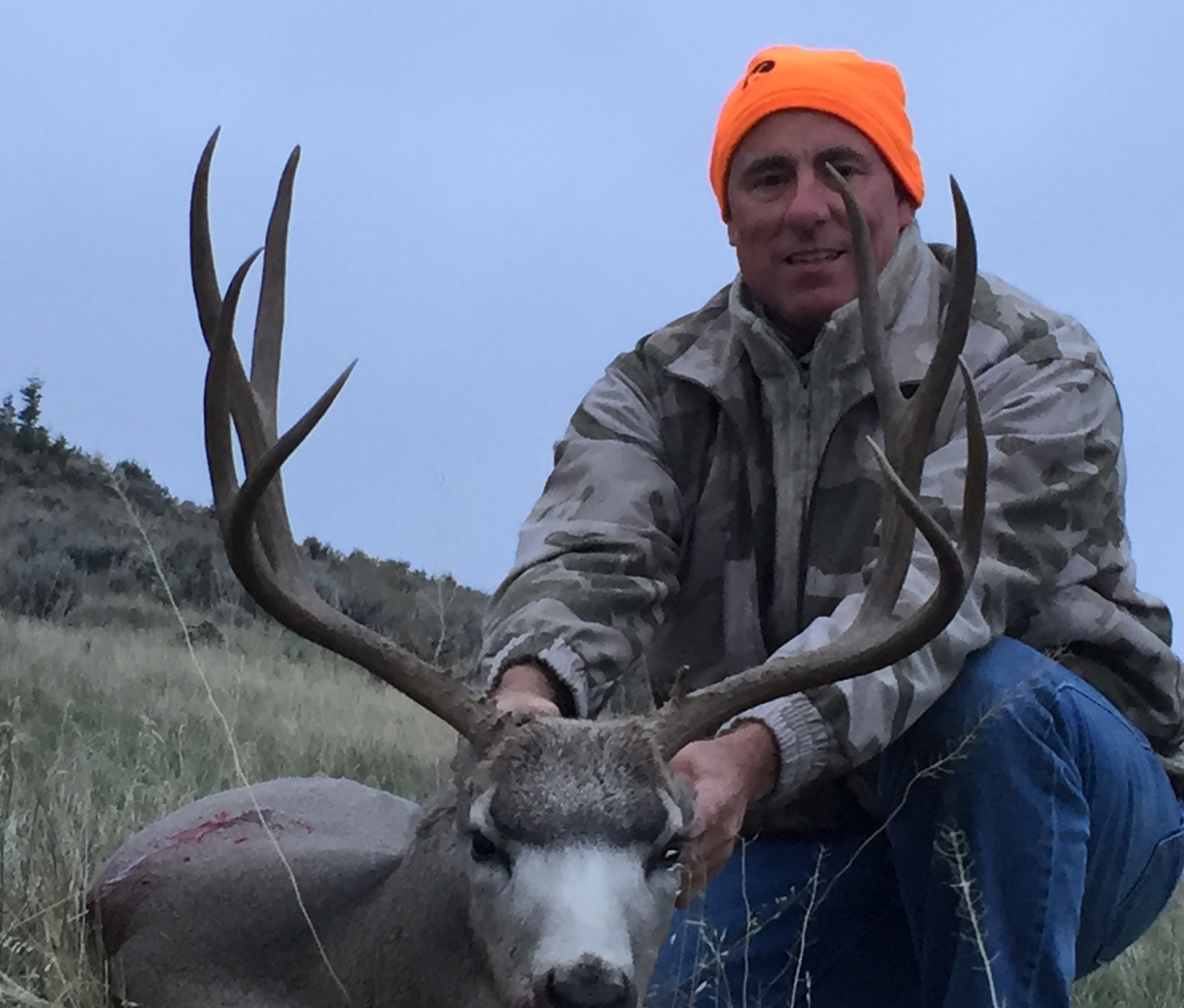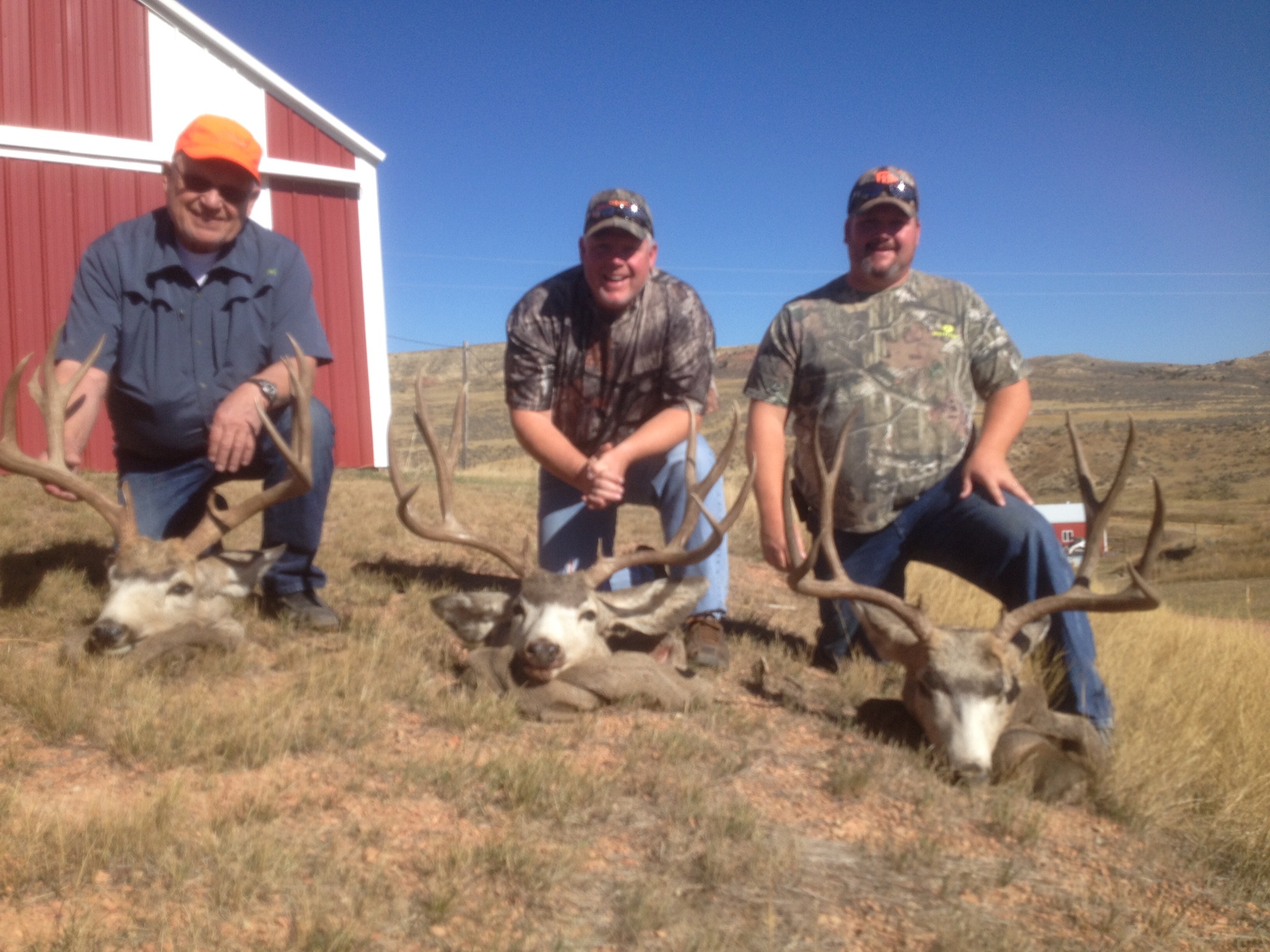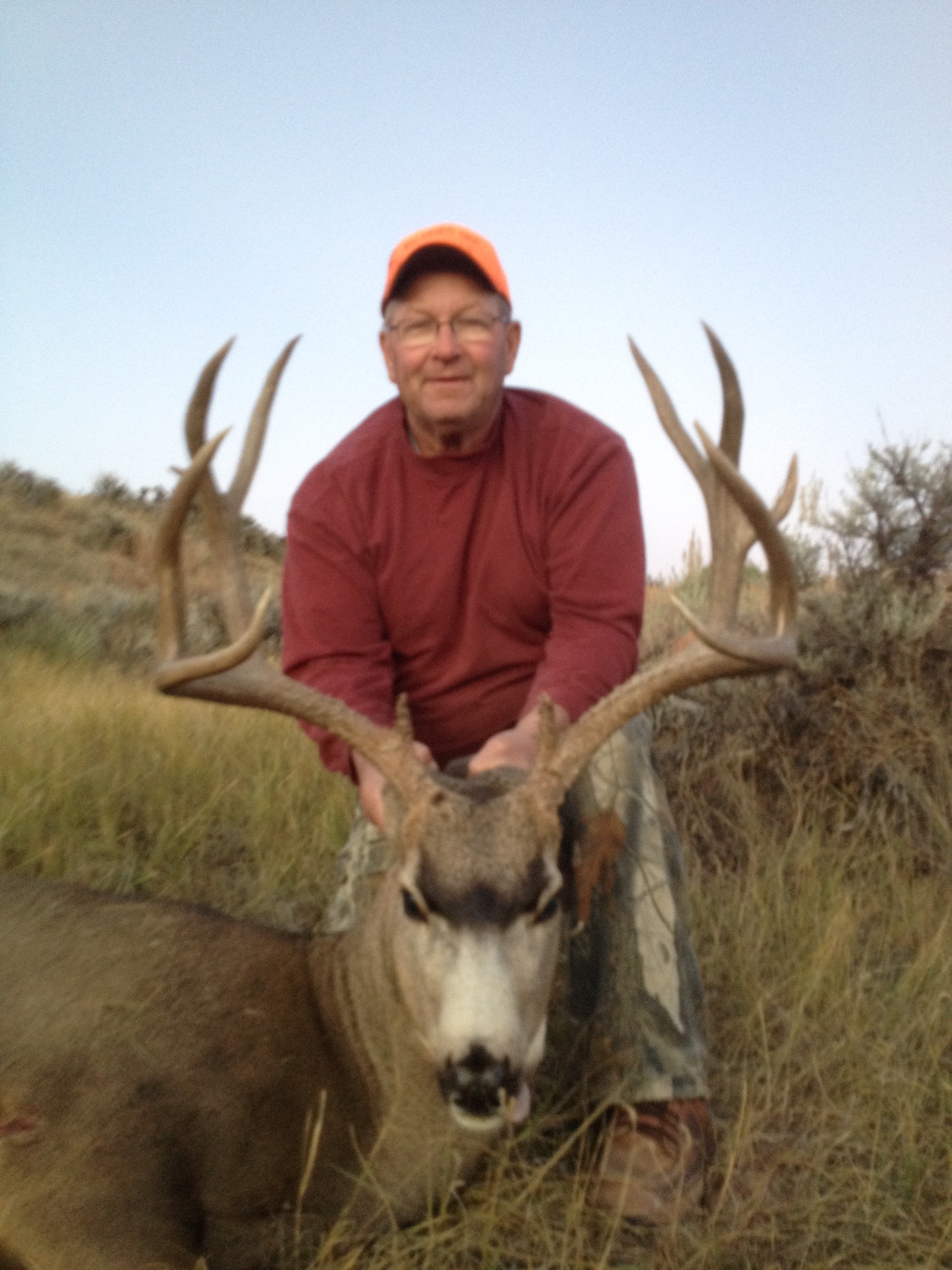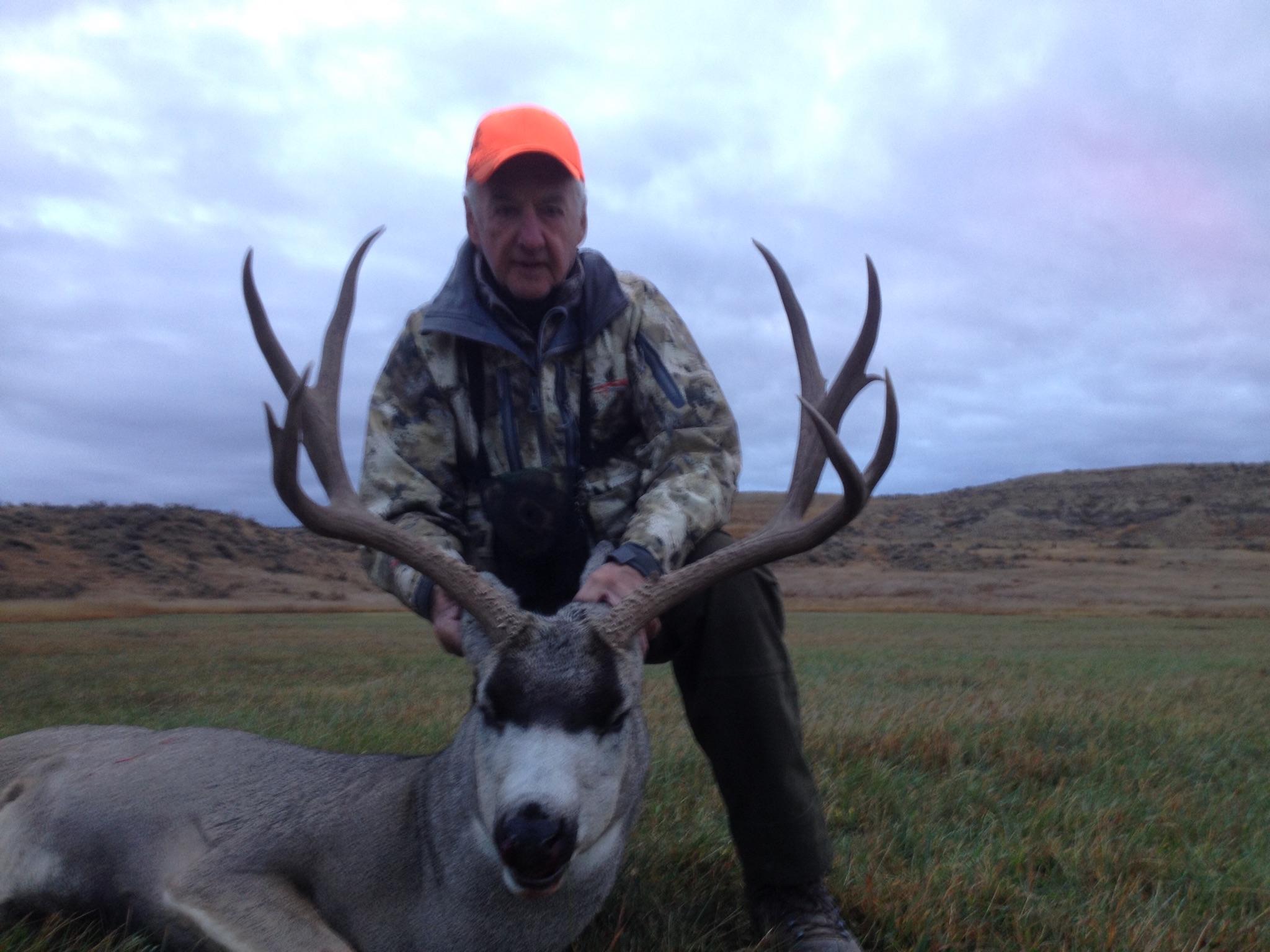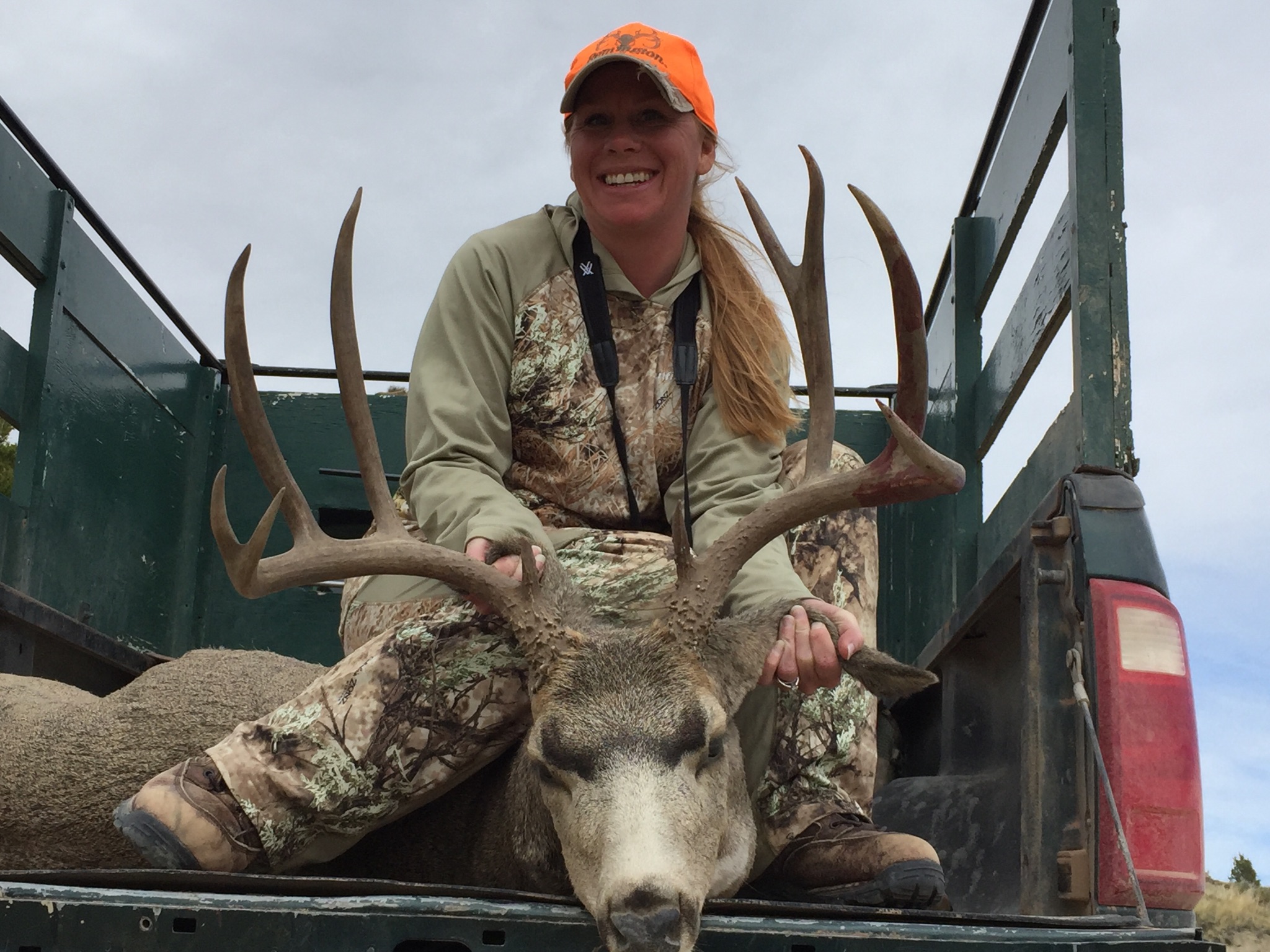 Pricing:
2×1 4 days $4,950
1×1 4 days $5,950
Add an antelope $1,250
Includes:
4 days fully guided hunting
All accommodations and food
Field prep of game
Pick up in Gillette if necessary
Not included:
Deer lic $374 and $15 application fee
Antelope $326 and $15 application fee
Hotels as necessary before after the hunt
Taxidermy and meat butchery as necessary
Caping $100 per animal
Let's go hunting. Contact us anytime!